Shard of Divinity
From Elements the Game Wiki
Shard of Divinity


TYPE
Spell
ELEMENT
Light
COST
3
ATK | HP
-
DESCRIPTION
Add 16 HP's to your maximum health. 24 if your mark is .
SKILL
PASSIVES
RARITY
Rare
BUY/SELL
Impossible/147

Shard of Divinity



 

TYPE
Spell
ELEMENT
Light
COST
2
ATK | HP
-
DESCRIPTION
Add 16 HP's to your maximum health. 24 if your mark is .
SKILL
PASSIVES
RARITY
Rare (Upgraded)
BUY/SELL
Impossible/1298
Overview
Shard of Divinity is a card very much like Heal, in the sense that it increases the user's hp. What differentiates it from Heal is the fact that it is payed in light quanta, and it also increases the user's max hp by the amount healed.
General Use
Quick Facts:
Shard of Divinity costs 3 or 2 light quanta
The difference between having a light mark or not is 8hp
Shard of Divinity is a healing card that is usable in any deck, but best used in a light deck. Shard of Divinity allows for a minimum of 16 health gained, with it being 24 for having a light mark with 3 or 2 light quanta. Clever elementals may make use of this by using either rainbow decks and Nova, or using a light duo with some other element. Shard of Divinity's ability to keep the user alive should not be underestimated, because if the user has passive healing, the max hp gained by the shard will allow them to benefit greatly.
Synergies
With the ability to fully heal one's health, Miracle is a perfect combo for Shard of Divinity that raises the user's maximum health. With each usage of this shard, Miracle's power increases nearly 20%. If used in a mono light stall, 6 Shards of Divinity would allow a single Miracle to suddenly generate a maximum of 243 hp. Mono light decks that use Shard of Divinity will often find themselves using Miracle as well, because the synergy between them is just so powerful and great. The undeniable power of Miracle and Shard of Divinity shows up even in decks not relying on a stall tactic. A regular mono light with offense could also make use of this synergy to patch up its defenses while slowly whittling its opponent away with a sturdy Golden Dragon or the indestructible light weapon, Morning Star
Stone Skin is another card that allows for maximum hp gain. Having Stone Skin coupled together with Shard of Divinity would allow its user to easily get their maximum hp over a few hundred with this synergy. Combine that with Miracle, and the user is nearly invincible with the massive amounts of health they have. Being from the earth element, decks that often use Stone Skin with Shard of Divinity often also use the every durable Titanium Shield to harden their defenses even more. Doing so would require a duo of earth and light, but earth's high defenses would only compliment light's magnificent ability to continuously heal itself.
Passive healing, is very beneficial, and it's usefulness, like Miracle's, increases when the user's max hp increases. Sanctuary is another light card that is often seen together with Miracle and Shard of Divinity. The 4hp that it heals every turn coupled with the healing and increase of health by Shard of Divinity greatly strengthen's one's defenses.
Other Cards With Synergy
Like Sanctuary, Shard of Gratitude could benefit as well with Shard of Divinity, although the user would then have to choose between a life mark or a light mark for which type of healing they would prefer. Empathic Bond can also be used as a substitute for the passive healing. Finally, Shard of Sacrifice also benefits from Shard of Divinity, because a sudden burst of health could mean the difference between victory or defeat.
Conclusion
Shard of Divinity is a very flexible healing card that can fit into any element for a boost in defense, but it truly shines in a healing heavy deck. Mono light especially benefits from the increased boost to health, as well as in element synergies with Miracle and Sanctuary.
Popular Deck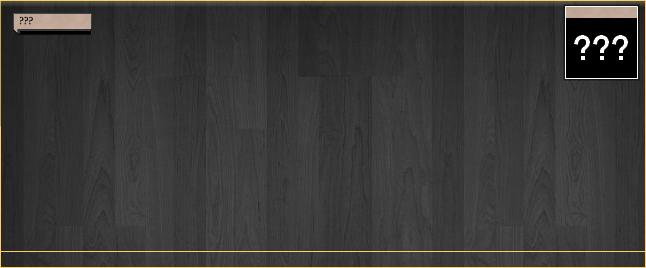 CODE
Other Decks